---
Chenhui Guangbao "Zero Complaint" Annual Quality Speech Competition concluded successfully
---
In order to further strengthen the quality awareness of employees, respond to the call of the company's quality month activities, strive to create a good atmosphere of "everyone knows, everyone attaches importance to, everyone participates in, and everyone acts", and provide customers with higher quality products, the "Zero Complaint" annual quality speech competition of Chenhui Guangbao Technology Co., Ltd. was successfully concluded on June 30 after intensive preparation, publicity and preliminary selection work in the early stage.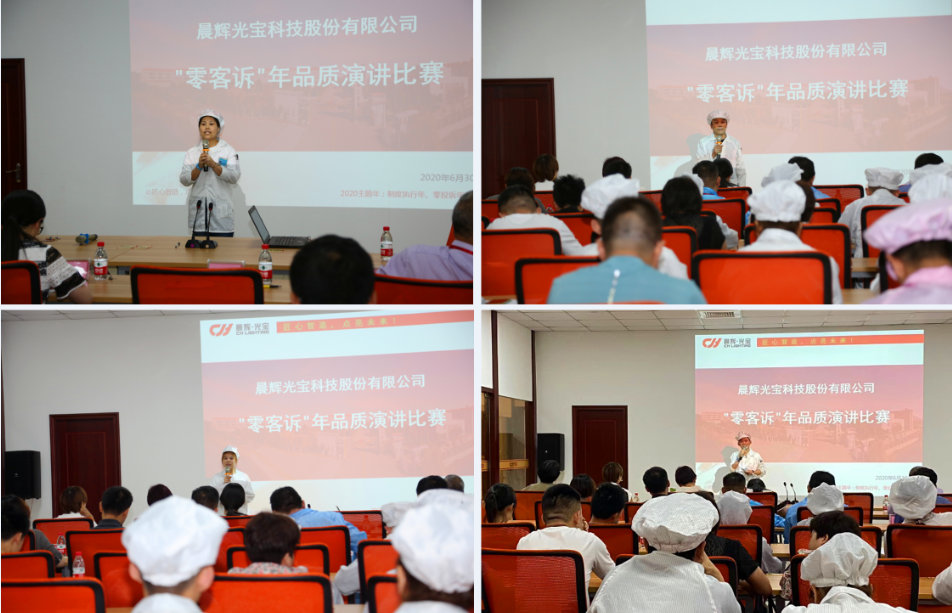 ▲ Excellent speeches by front-line employees from different workshops at the final site
Deepen the implementation and put the product quality above all else
Chenhui Guangbao always puts product quality and company reputation at the top of the enterprise's development, and believes in the core values of "being honest and taking the right path". In order to ensure product quality, the company has established a complete quality management system: in terms of system construction, it has passed the audit and certification of ISO9001, 14001 and 45001 quality systems, and the completeness and effectiveness of the quality control system has been recognized by the authority; In terms of supply chain management, the company selects brand raw material suppliers with a certain scale as partners to control quality from the source; In terms of production and manufacturing, the IMS intelligent manufacturing system is the first to be fully implemented in the industry, and comprehensive and scientific traceability management can be realized no matter warehousing, production, acceptance or shipment; In terms of laboratory construction, CNAS national laboratories and witness laboratories of UL, TUV Rhine, SGS and other internationally renowned testing institutions have been established, which can spot check at any time to ensure that the materials/finished products are consistent with the certification······
We are constantly improving the quality system, strengthening the deepening and implementation of quality control work, and putting quality into every link of production and operation. For us, product quality is above all, and quality is the reason for customers to choose Chenhui.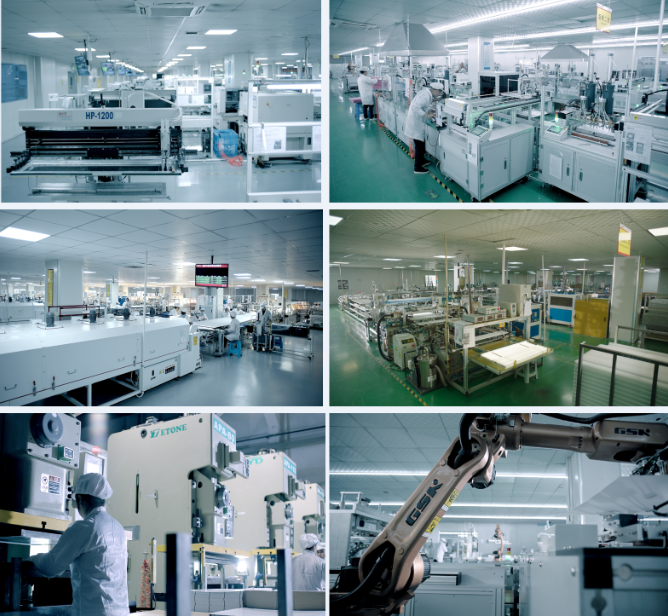 ▲ Excellent manufacturing strength and perfect quality control management run through all production links
▲ Take the lead in fully enabling IMS intelligent manufacturing system, with full traceability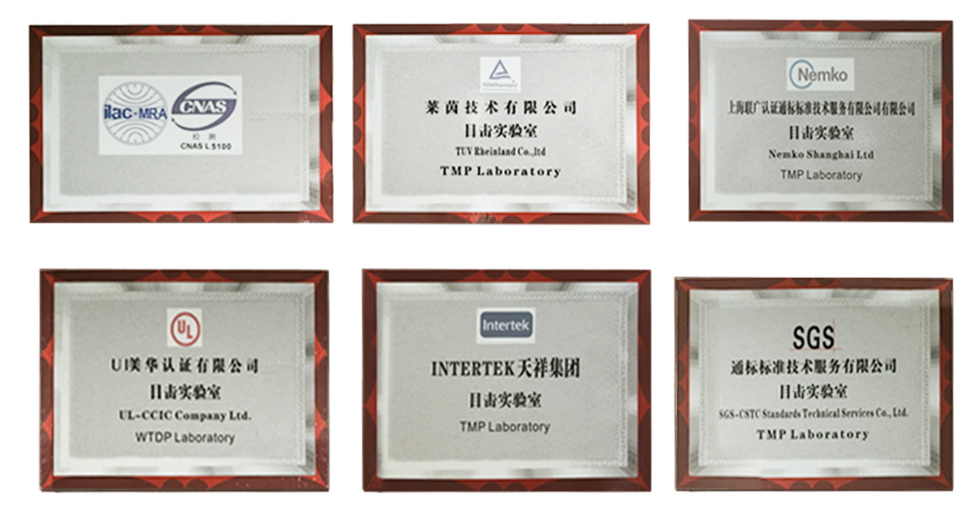 ▲ National laboratories can issue authoritative test reports
Innovative means and quality awareness
"Product quality is produced, not tested". How to improve the one-time pass rate from the production source, reduce the manufacturing and rework of defective products, and improve the quality awareness of employees is particularly important. The company has taken a variety of measures to cultivate employees' quality awareness. In addition to strengthening pre-production/in-production/post-production training, conducting job rating tests, taking up posts with certificates to improve job skills, and training on systems and corporate culture, the company has been looking for more vivid and interesting forms of activities, hoping to improve employees' quality awareness imperceptibly. Quality speech contest is one of them.
The competition was actively participated by grass-roots employees from various workshops such as SMT, plug-ins, light sources, lamps, injection molding hardware, etc. A total of 22 contestants finally stood out and entered the finals. One first prize, two second prizes, four third prizes and 15 winners were selected. Each contestant, based on his/her own position, combined with his/her own case, explained his/her understanding of quality and how to do well in work. The argument is sonorous and powerful, and the case is vivid and moving. The front-line and grass-roots staff participated extensively. In the discussion and exchange, in the thinking and expression, they more clearly understood the importance of quality, and how to self-correct and self-inspect and prevent various quality problems, and take a good lead in daily work and play an exemplary role, so as to make the quality awareness more deeply rooted in people's hearts.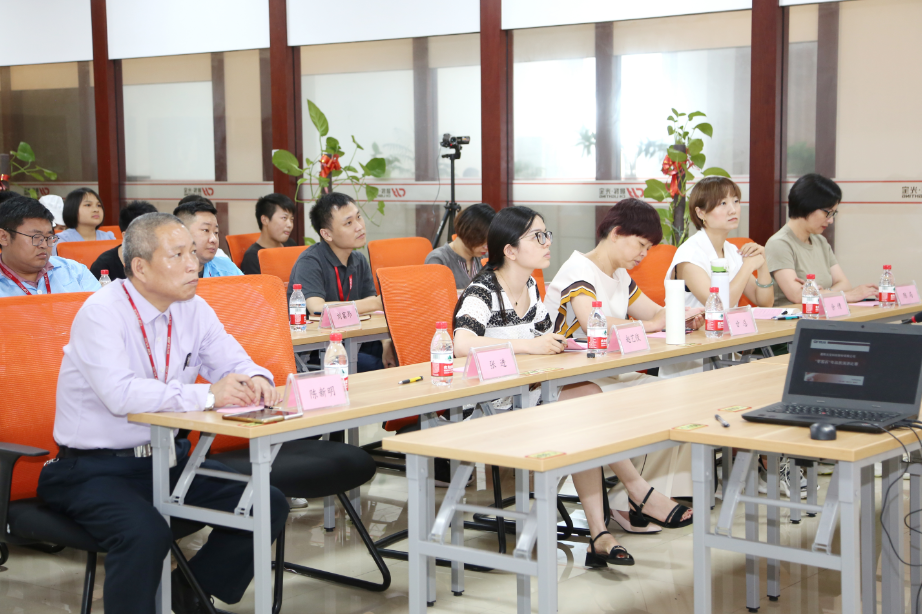 ▲ The jury led by President Gan Caiying listened carefully to the contestants' speeches and scored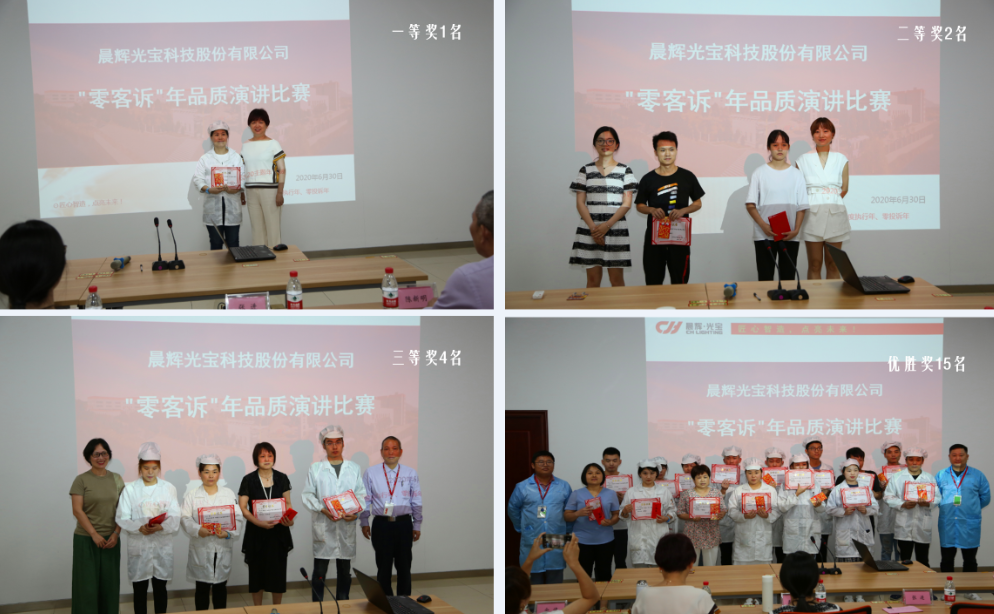 ▲ The winners will receive the award on the stage and issue the certificate of honor and bonus to encourage them
Quality is the eternal theme of the company's development. I believe that with the unremitting efforts of every employee, we can achieve "zero complaint", provide customers with higher quality products and more efficient services, and let more people in the world use Chenhui!