---
"Happy Marathon Energies Gather Chenhui and Run to a New Future" - Chenhui Guangbao's first "Mini Marathon" in 2022 was successfully held
---
In order to encourage employees to strengthen their physique, hone their will, enhance team cohesion and stimulate the spirit of hard work, Chenhui Guangbao Technology Co., Ltd. organized the first "mini marathon" on May 2, 2022. This mini marathon attracted more than 70 athletes and volunteers from all departments of the company to actively participate in it, showing the progressive and progressive style of Chenhui.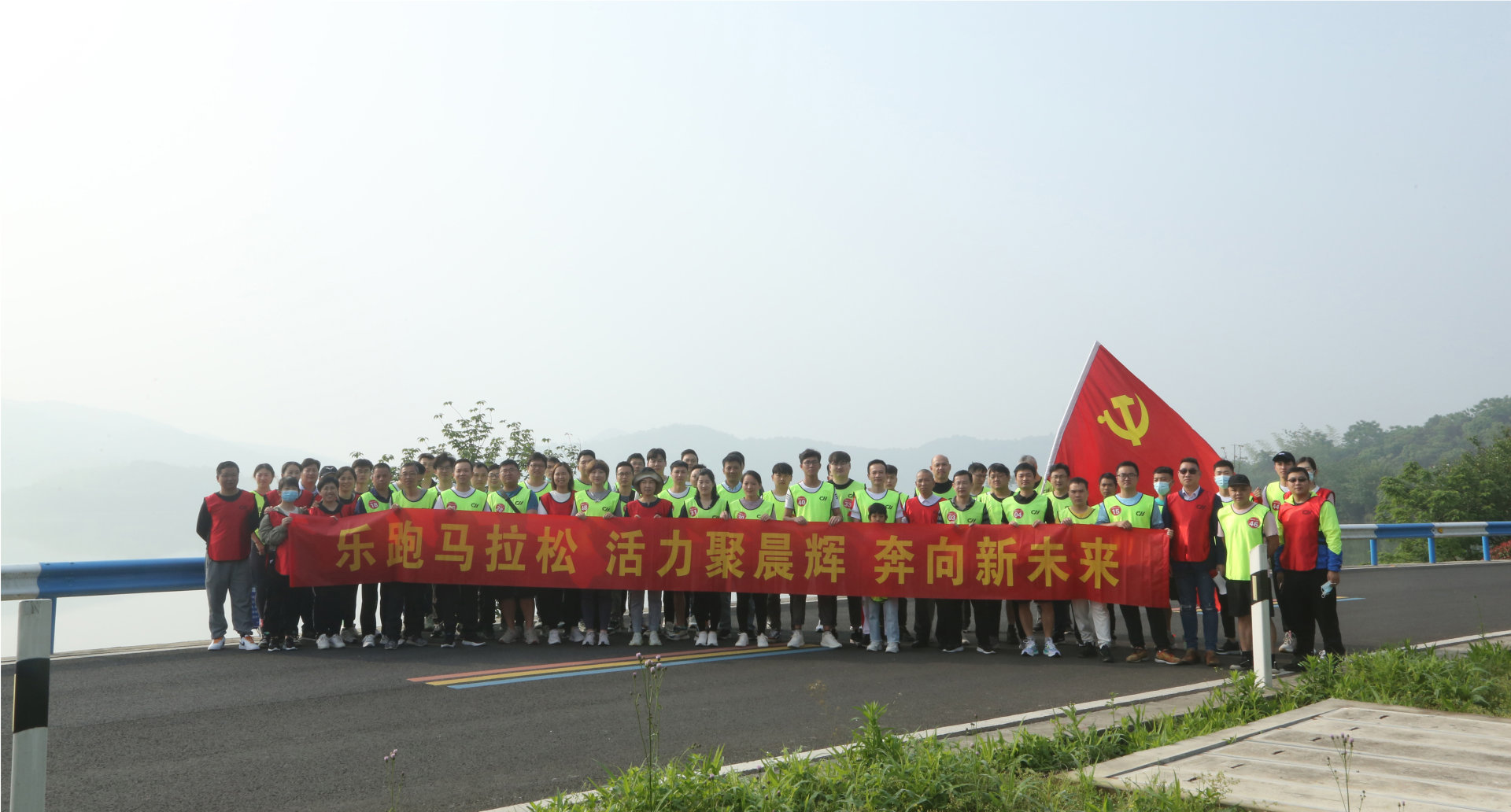 ▲Group photo of all participants
At 7:30 in the morning, the contestants gathered at the entrance of the Rainbow Runway in Zaoli Lake, a beautiful and pleasant scenery, dressed in the uniform competition vest of the company, ready to go and high morale. With the firing of the starting gun, the contestants, facing the breeze in May, bathed in the warm sunshine, ran with vigorous steps, exuding youth and vitality. In the course of the competition, everyone fought bravely and tenaciously. When facing the physical bottleneck, they insisted on running to the end with strong perseverance and unyielding spirit. Finally, Zhao Fuping from the R&D Department and Yu Qian from the Business Department won the first place in the men's and women's groups, followed by Ma Shihao from the Electronics Business Department, Yan Jiazeng from the R&D Department, Xu Qiuying from the Quality Assurance Department and Yao Weiying from the Quality Assurance Department, and won the second and third places in the men's and women's groups.
▲You compete with me to catch up with me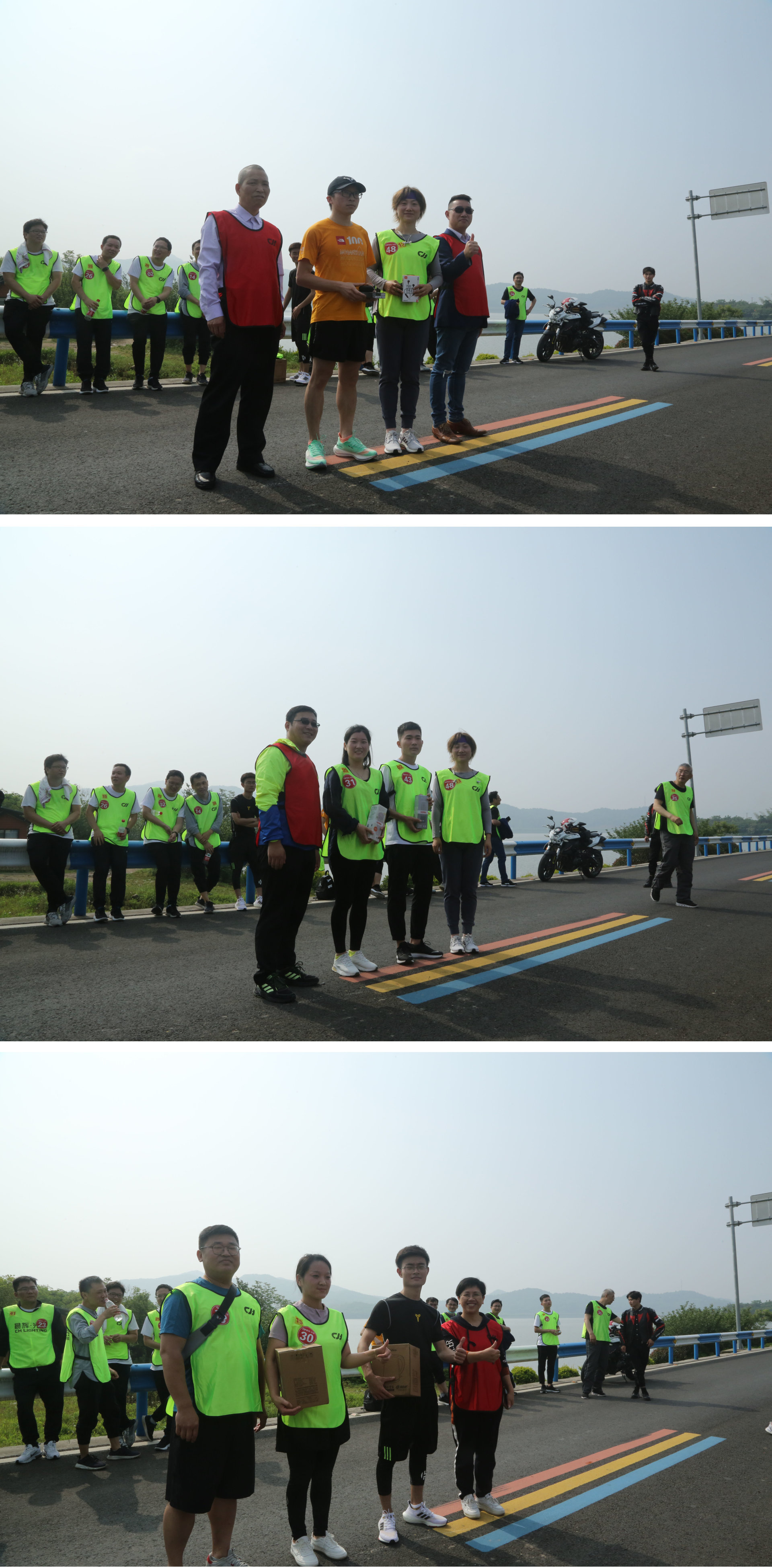 ▲The leaders of the company, the party branch/trade union/women's committee gave awards to the top three
Chenhui Guangbao is a comprehensive lighting enterprise integrating research and development, production, sales and service, always providing high-quality products and services for customers. This activity demonstrated the tenacity and challenge of Chenhui people, and showed the positive spirit of Chenhui people. I believe that with the concerted efforts of our Chenhui people, the company will surely achieve better and faster development and work together for a better future!