---
Welcome the Dragon Boat Festival and wrap Zongzi skillfully. The fragrance of zongzi conveys the feeling of morning glory
---
The Dragon Boat Festival is approaching, and the dumplings are fragrant. In order to carry forward the excellent traditional culture and traditional virtues of the Chinese nation, further guide the vast number of employees to feel the charm of traditional culture, inherit national customs, and enrich their daily recreational activities, Chenhui Guangbao Technology Co., Ltd. organized the activity of "Dragon Boat Festival 'Zong' mobilization and packaging Zongzi to welcome the Dragon Boat Festival" on May 27, 2022.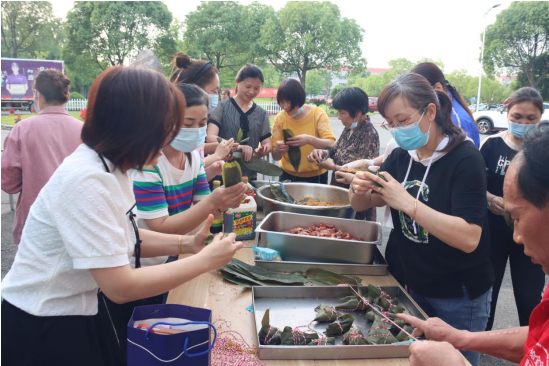 At the activity site, glutinous rice, zongzi leaves, pork, egg yolks, cowpeas, chestnuts and other food materials were neatly placed on the table. A teacher was also arranged to teach on the spot, and the activity personnel gathered around the table to carefully observe the teacher's method of making Zongzi. Then we can't wait to take action. Veterans and novices will join together and participate in the process. One roll of Zongzi leaves, meat and rice will be placed, shaped and bundled, and Zongzi will be wrapped while sharing. One beautiful and various Zongzi will be born. Although everyone's technical level is uneven, the rich festival atmosphere makes everyone laugh and laugh constantly, and the joy is harmonious.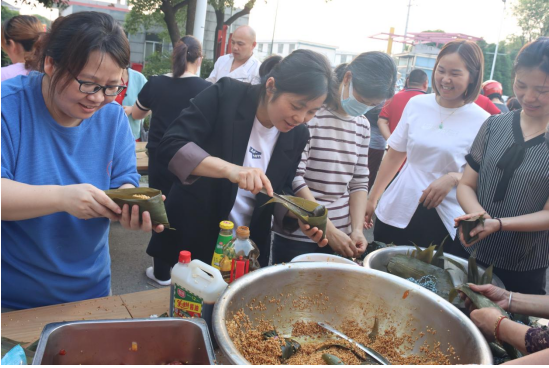 The cheers and laughter on the scene also attracted more employees to stop and eager to try, and could not help but join in, so the team of Zongzi making became larger and larger. After everyone's hard work, hundreds of Zongzi with different shapes were baked, and the air was filled with the fragrance of Zongzi. During the activity, everyone felt the fun of doing things, felt the strong festival atmosphere, and demonstrated the harmony and mutual help among colleagues.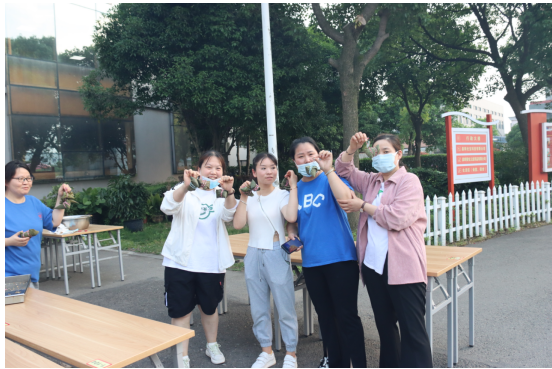 As a leading enterprise in Xietang Town, Chenhui Guangbao is an ODM/OEM partner of world-famous lighting brands and first-tier lighting brands in the United States. It produces up to 100 million sets of lighting products such as LED lamps, special light sources and fluorescent lamps every year. With more than 1300 employees, the company has always adhered to using culture to increase centripetal force and innovation to boost enterprise development. The little Zongzi of the Dragon Boat Festival activity is the crystallization of different cultures in different regions, which reflects the inheritance of folk culture and the promotion of traditional virtues. The little activity gathers the participation of Chenhui people from all over the world, showing the new style of unity and mutual assistance of Chenhui people!