---
Chenhui Guangbao's internal staff competition speech conference in the first quarter of 2021 ended successfully
---
On March 25, Chenhui Guangbao Technology Co., Ltd. successfully organized and held the internal staff competitive speech in the first quarter of 2021 on the occasion of the warm spring and the renewal of everything.
Through the preliminary screening and preparation work, the 12 outstanding young people who were promoted to the finals showed their understanding of the competitive positions and their future work plans on the spot. The company's management representatives, as the judges, exchanged and talked with the candidates from a professional perspective, which benefited them a lot.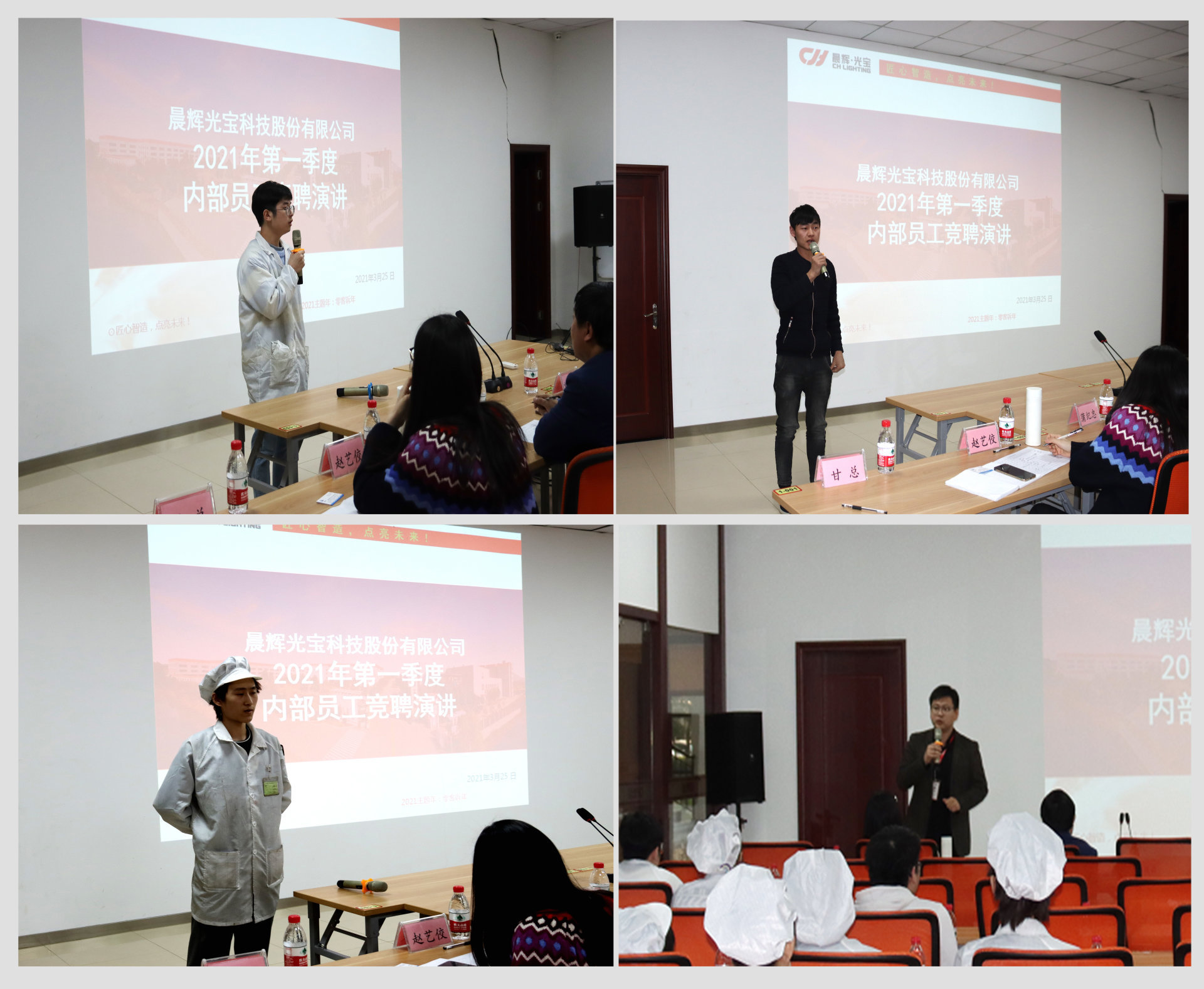 Chenhui Guangbao · The internal staff competition speech in the first quarter of 2021 ended successfully
Explore talents and build a platform to show yourself
Chenhui Guangbao has always attached great importance to the construction of talent team and is good at finding and cultivating talents. In addition to holding quarterly competitive speeches and other activities for two consecutive years, the company actively seeks effective forms to encourage employees to take basic positions, work hard to learn and improve professional quality, enrich practical experience, and build a platform for them to show themselves, and create a broad world for the development of each employee.
Cultivate talents and give employees career development
After fierce competition and defense, the employees with excellent comprehensive scores will eventually enter the talent pool of the company. The company will adjust measures to local conditions and teach them according to their aptitude, provide rich and colorful internal and external training for the reserved talents, arrange suitable positions for further study according to their advantages, specialties and personal development needs, train and train young cadres in a targeted and planned way, and give them unlimited possibilities for career development.
Quality management is the common pursuit of the company
As a comprehensive lighting enterprise integrating research and development, production, sales and service, the company has always taken providing high-quality products and services as the basis for settling down. Therefore, when selecting grassroots talents, we should pay great attention to whether the employees really understand the quality, whether they are implementing the quality with practical actions, and whether they play an exemplary and leading role for the employees in implementing the quality concept. Chenhui Guangbao has always been committed to improving the quality management level. Whether it is front-line employees or senior management of the company, high quality is our common pursuit.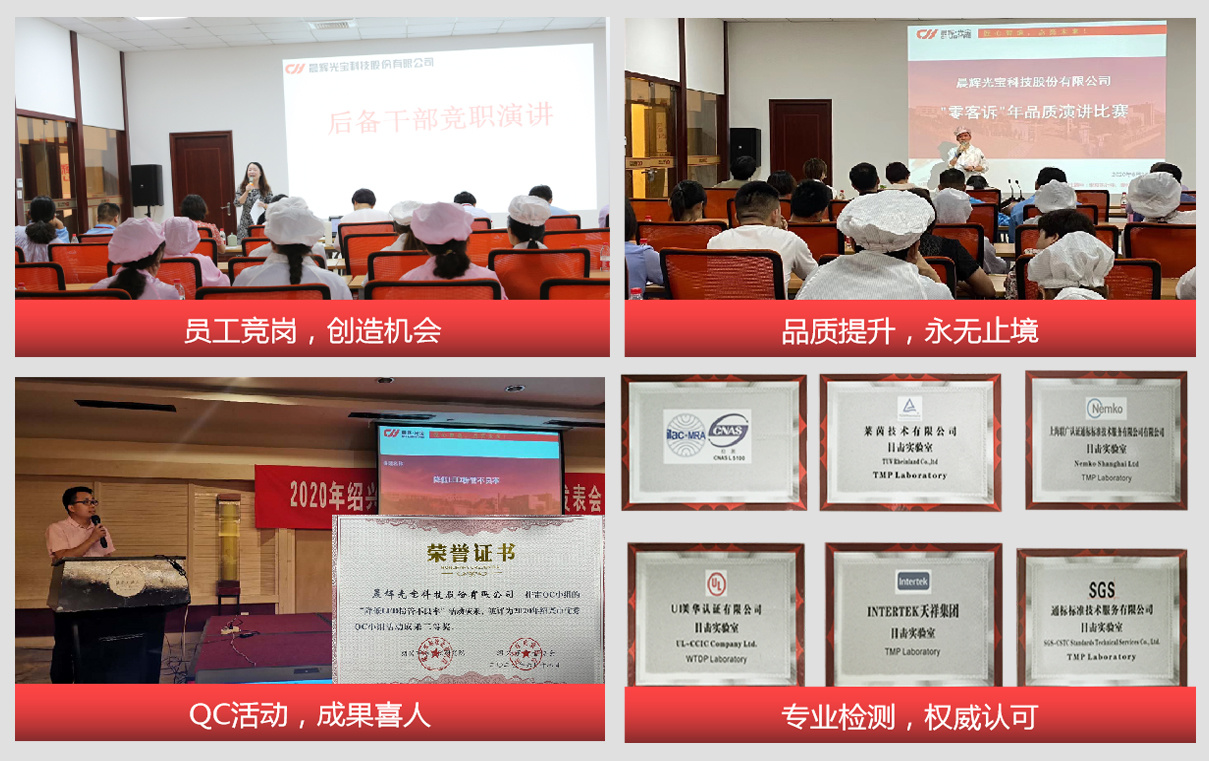 Although the first quarter of 2021 staff competition speech conference has ended, it is a new start and a shining opportunity for the excellent staff who have been successfully promoted into the reserve talent pool, the potential talents who have temporarily failed to be elected, and even others who are hovering on the sidelines. We look forward to the coming of the next competition meeting again!