---
Chenhui Guangbao hoof returns to work quickly and steadily
---
Affected by the outbreak, in the afternoon of December 9, Chenhui Guangbao Technology Co., Ltd. actively responded to the government's call for an orderly temporary shutdown, and isolated more than 2000 employees. With the continuous improvement of epidemic prevention and control in Shangyu District in recent days, on December 23, Chenhui Guangbao, as the first batch of enterprises approved to resume work and production, began to start in a comprehensive and orderly manner. All employees should resume their work. After doing a good job in the normalization of epidemic prevention and control, in accordance with the "three local principles" of "local production, local accommodation, and local life", while ensuring the life and health of employees, they should go all out to catch up with the production progress, Try to meet the delivery requirements of customers as much as possible.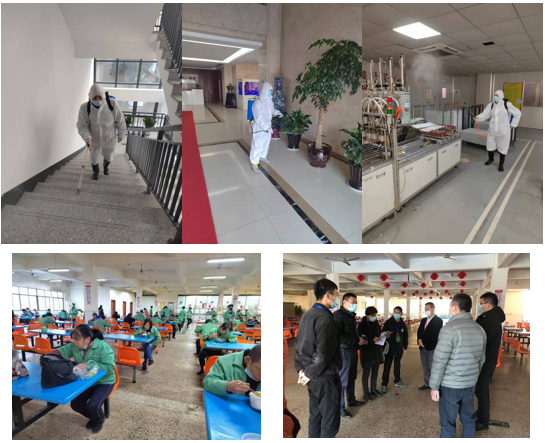 ▲The epidemic prevention and control will not be lax, and the resumption of work and production will be guaranteed
In addition to ensuring the normal delivery of our regular LED lamps, panel lamps, bracket lamps, classroom lamps and other orders from home and abroad, the company also organized its employees to step up the production of mobile ultraviolet germicidal lamps. The newly produced germicidal lamps were even donated to Shangyu and Xietang Town before they could be packaged, so that "Chenhui Manufacturing" could "contribute" to the prevention and control of Shangyu epidemic.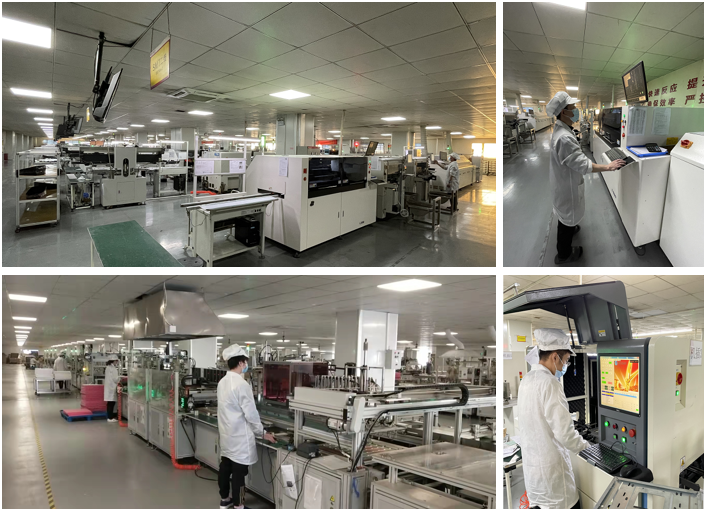 ▲The resumption of work and production will be comprehensively and orderly promoted, and all efforts will be made to ensure the delivery date
▲Sterilization lamps and other epidemic prevention materials should be donated at the first time
It is worth mentioning that Chenhui Guangbao has been famous in the industry for "Chenhui Eighteen Treasures - Various Special Light Sources" since it started from the traditional fluorescent lamps and special light sources. It is the standard setter of ultraviolet germicidal lamps, and has the National Sanitation License for Disinfection Products Manufacturing Enterprises. It is a veritable professional germicidal lamp manufacturer. This portable ultraviolet germicidal lamp is easy to operate and can be moved. The ideal effect can be achieved after 120 minutes of operation. It uses imported high transmittance UV glass tubes, has a nano oxide protective layer, has a high UV radiation flux maintenance rate, and the sterilization rate can reach more than 99.9%. It can not be seen by the naked eye when it is lit, and generally sterilizes at night or when there is no one, and it has a warning function of 30 seconds after turning on the light to remind people to leave. In addition, the lamp has an automatic alarm system. If someone enters the lamp by mistake, the alarm will be automatically triggered off to prevent eyes from being burned by ultraviolet rays.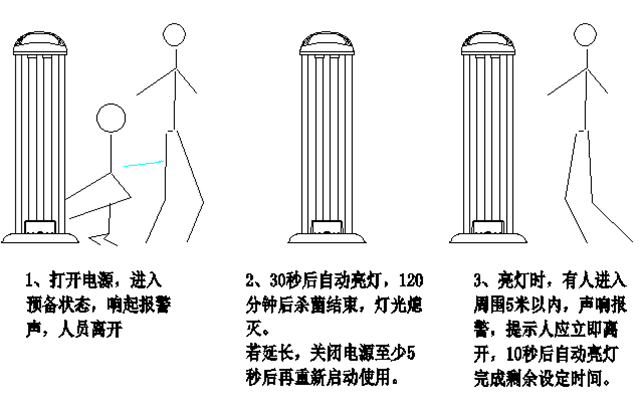 At the same time, Chenhui Guangbao also studied the first fixed classroom lamp disinfection lamp. Each classroom lamp has a disinfection lamp, which uses normal light tubes in the daytime and disinfection lamps at night. This not only facilitates students' classes, but also plays a disinfection and sterilization function, and protects students' health from day to night.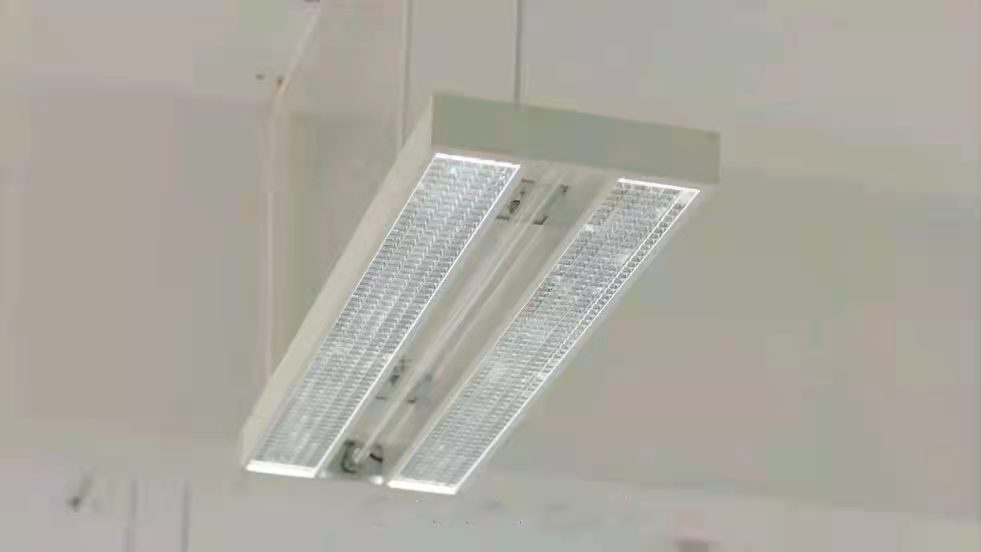 ▲Chenhui Guangbao's first fixed classroom lamp disinfection lamp
At present, Chenhui is ahead of the epidemic. Chenhui Guangbao Technology Co., Ltd. and the people of Shangyu work together to overcome the difficulties of the time, and resolutely win the battle of novel coronavirus epidemic prevention and control!