---
Tao Guanfeng, Deputy Mayor of Shaoxing and Secretary of Shangyu District Party Committee, visited Chenhui Guangbao Technology Co., Ltd. to guide the epidemic prevention and control work for resumption of work
---
During the critical period of COVID-19 prevention and control and the company's resumption of production, Tao Guanfeng, Vice Mayor of Shaoxing, Secretary of Shangyu District Committee of the CPC, and the first commander of the COVID-19 joint prevention and control of the district, visited the company and inspected and guided the production, operation and epidemic prevention during the COVID-19. Tao Shuji and his party visited the Chenhui workshop, accompanied by Ni Shuiqiao, secretary of the Party Committee of Xietang Town, and Gan Caiying, president of the company. They inspected the relevant facilities, equipment and working environment of the SMT workshop on the spot, and affirmed the resumption of work and production and epidemic prevention work of Chenhui Guangbao.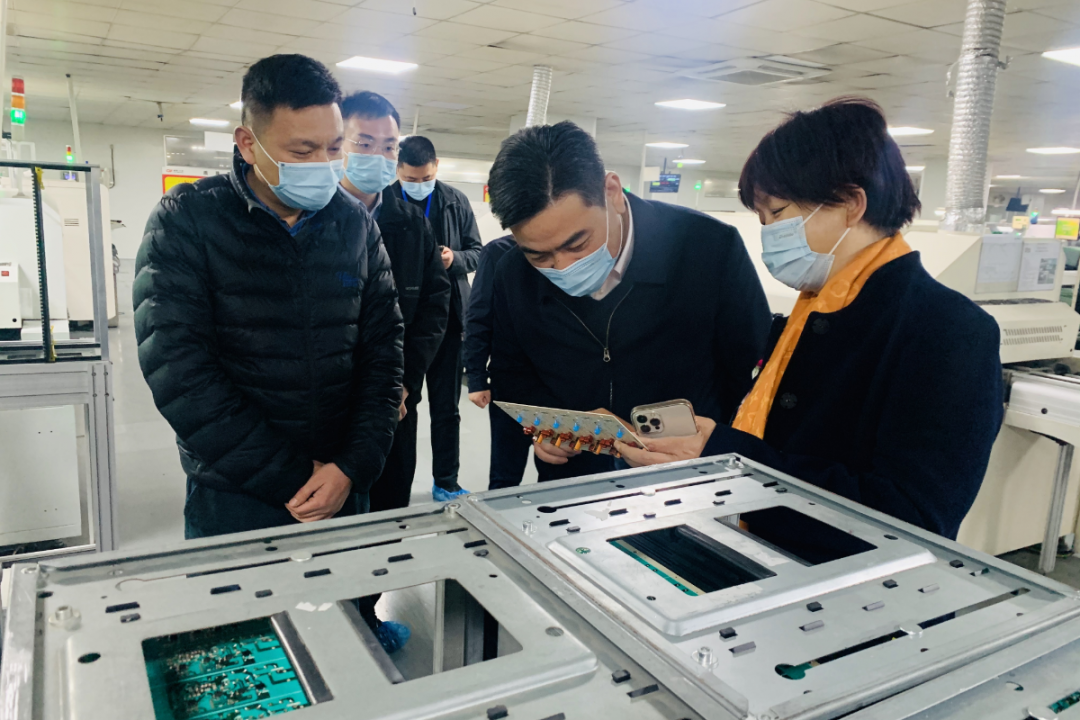 As a leading enterprise in Xietang Town, Chenhui Guangbao Technology Co., Ltd. was founded in 1994 and began to transform LED lighting in 2011. It is a comprehensive lighting enterprise integrating research and development, production, sales and service. It produces more than 100 million sets of lighting products such as fluorescent lamps, special light sources, LED, etc. every year. LED products mainly cover LED tubes, panel lamps, classroom lamps, commercial lamps, outdoor lamps and other fields.
Chenhui Guangbao has more than 60 SMT automatic placement equipment in Japan and South Korea, 9 LED automatic lamp tube production lines, 25 semi-automatic production lines, and 5 automatic production lines for LED panel light/classroom light, and continuously improves the level of production automation. At the same time, it is also the first in the LED lighting industry to fully implement the IMS intelligent manufacturing system, and carry out comprehensive and scientific traceability management of all aspects of the production process, All can be scanned for effective process control and real-time information sharing. Chenhui Guangbao, while vigorously carrying out machine replacement, carried out PLM+ERP information transformation and upgrading, and through software upgrading, opened up the process from design and development to business end; Carry out "three-dimensional" transformation of finished product warehouse and raw material warehouse, reduce the comprehensive cost of warehouse, and achieve the goal of "intelligent warehouse"; Invest 339 million yuan in the construction of a technical transformation project with an annual output of 30 million sets of high-end LED lighting products, with a total area of 64000 square meters of new factory buildings, and carry out a scientific layout with automation and intelligence as the core, build a new automatic lamp workshop and lamp production workshop, equipped with corresponding intelligent warehousing and logistics, comprehensively improve the work efficiency, and realize "intelligent manufacturing" in the true sense of people, machines, materials and materials.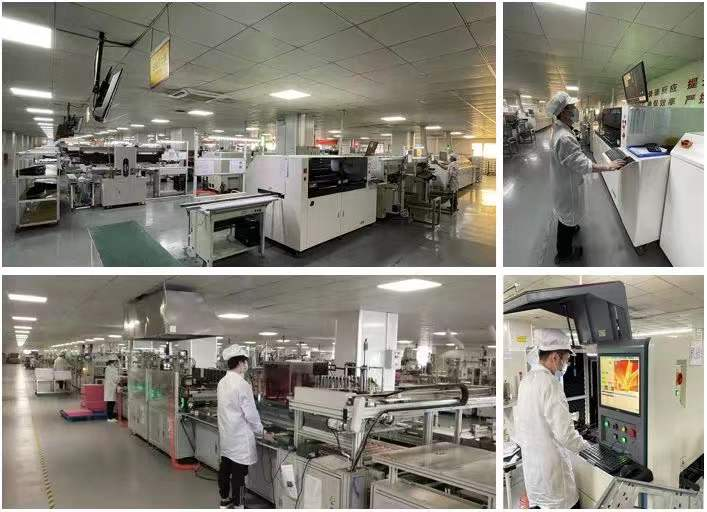 As a product-driven enterprise, the company always puts product research and development first. It has a nationally recognized laboratory, a special light source research center, and an LED research institute, and has established an advanced lighting industry research institute with Shanghai Fudan University. It has more than 400 international and domestic patents, including more than 20 invention patents, and has established a leading position in the field of semiconductor lighting technology. Relying on its excellent quality, perfect sales channels and honest business philosophy, the company has been successively rated as the National High-tech Enterprise, the National CNAS Accreditation Laboratory, the Zhejiang Provincial Enterprise Technology Center, the Zhejiang Provincial Technology Research and Development Center, the Zhejiang Provincial Science and Technology Small and Medium-sized Enterprise, the Zhejiang Provincial Export Brand Enterprise, the Zhejiang Provincial Standard Innovation Enterprise, the "Contract and Credit" Enterprise, the Zhejiang Provincial Enterprise Research Institute, the Zhejiang Green Factory The invisible champion enterprise of Shaoxing City and the quality award of Shangyu District Governor have been selected into the catalogue of independent innovation and high-quality products recommendation, Zhejiang boutique library, etc.