---
Chenhui Guangbao's internal staff competition speech conference in the third quarter of 2021 ended successfully
---
Chenhui Guangbao has always attached great importance to the construction of talent team. In order to meet the rapid development of the company's talent demand, effectively strengthen the construction of the enterprise's talent team, and do a good job in the internal talent selection and training, the company, in accordance with the Construction and Training Plan for the Reserve Talent Rank and the Internal Competitive Recruitment System, held the internal competitive recruitment meeting in the third quarter of 2021 as scheduled on September 28, giving excellent employees and cadres a platform to show themselves and an equal promotion channel.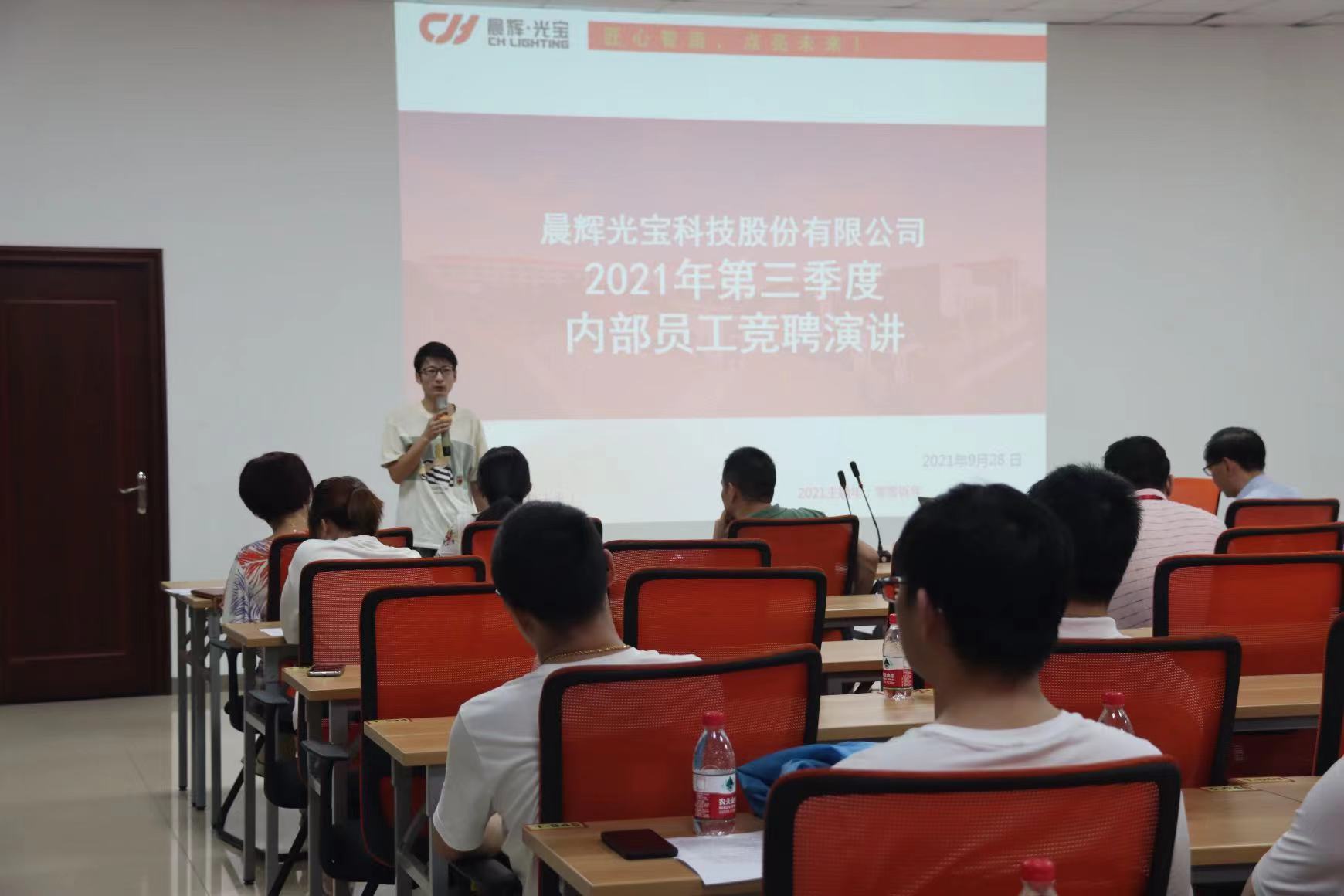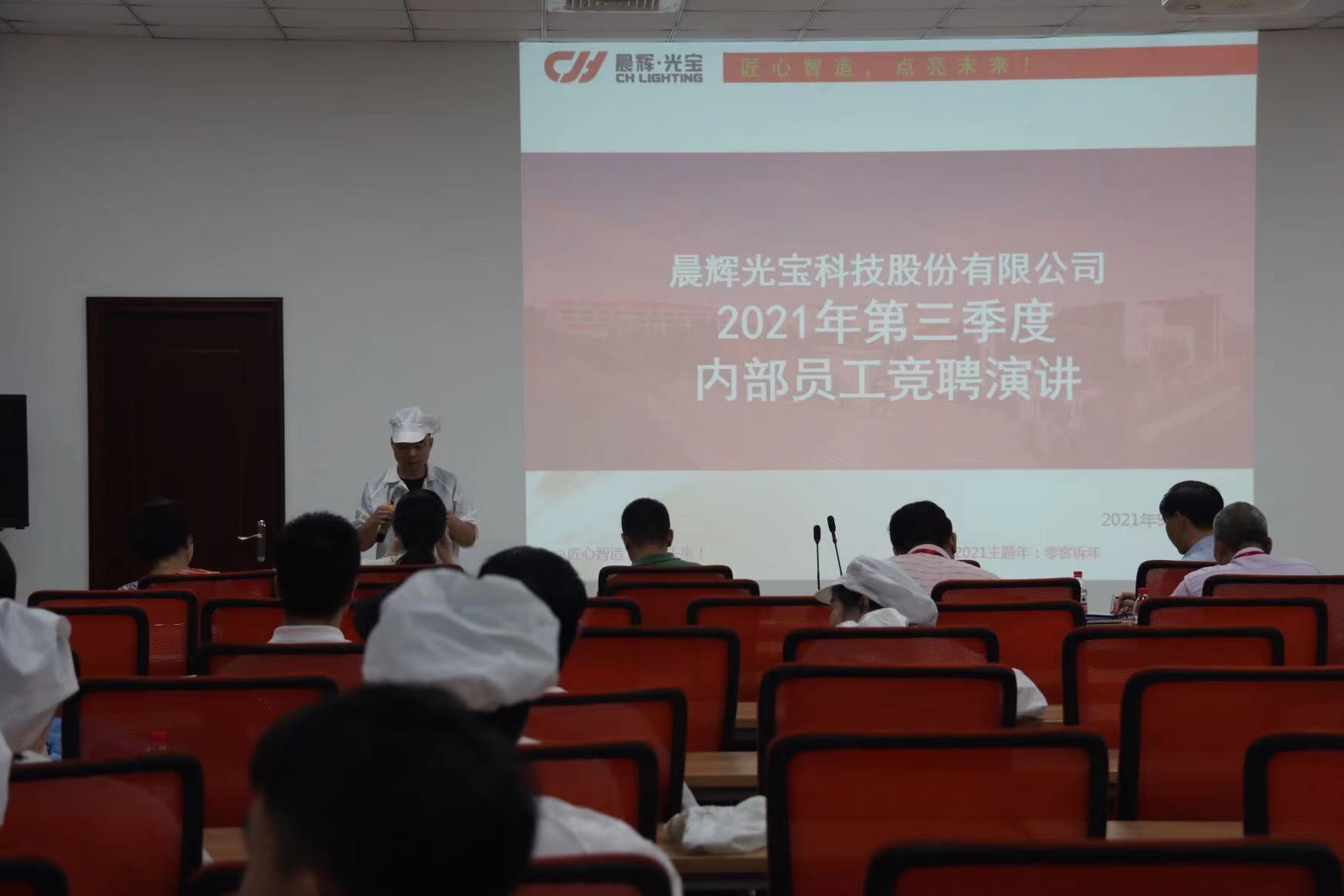 ▲ Chenhui Guangbao · Internal employee competition speech in the third quarter of 2021
After the public registration and preliminary selection of candidates organized by the Human Resources Department in the early stage, 16 excellent employees from all positions participated in the on-site competition.
At this competition meeting, the candidates made a wonderful speech around the basic personal information, the work content and performance of the current position, the cognition of the competition position, and the next work plan, and answered the targeted on-site questions of the judges. The competitive recruitment takes the form of on-site scoring by the judges, and according to the principle of "fairness, fairness, openness, and selection of the best", the candidates to be trained for each post will be evaluated.
The internal competition meeting in the third quarter of 2021 was successfully concluded. We also expect more employees to grow together with Chenhui, take root in their posts, work hard to improve their professional quality, and create new opportunities together!